History of the Company
---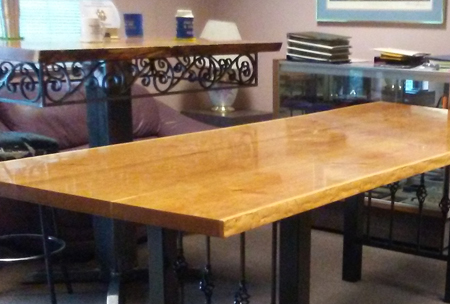 The company was started in 1920 by Paul S. Wilke as Paul Wilke Tinner, in the basement at 2020 Queen City Avenue. The first job was repairing the Pilot House Roof on the original Island Queen.
U.S. Shoe Corporation became a customer during the 1920's and he took his tools by way of street car to do the jobs. Also, Stills were built during prohibition.
The son in Paul Wilke & Son was born in 1918 and was named Melvin P. Wilke. In 1934, at the age of 16 he joined his father in the business.
In the early 1930's, the shop was moved to Denham Street in North Fairmount until a fire destroyed the building in 1939. After the fire the Company moved to Wickham Alley in South Fairmount. In 1947 a new building was built at 1995 Grand Ave.
The Company did roof work from the early 1940's until the early 1960's. The business was Incorporated on January 1, 1959.
Paul S. Wilke, the original founder, retired in 1968 and died on September 27, 1971.
The son died unexpectedly on April 12, 1970 of a heart attack. His five sons, Paul M., Edwin L., Robert J., Charles S., and  John W. then took over the business.
On October 15, 1980, Robert J. Wilke, the middle son was killed in a industrial explosion at the Hill & Griffith Co.
On May 1, 1995, a 20,000 Square foot facility was purchased next door at 1965 Grand Avenue where the business is located today.
On October 29, 2002, Paul M. Wilke retired.
On August 4, 2006, Edwin L. Wilke retired but continues on in various capacities.
Today, Charles S. Wilke and John W. Wilke  oversee the day to day operations. They are joined by fourth generation Wilkes, Chuck and Ron.